Hello!! Your Geishagoll Siamese or Colorpoint Shorthair kitten has been raised as a pet in our home. For the first few weeks of a kitten's life, they are closely supervised in a roomy enclosure in our home with everyday noises and activities. As with infant children in cribs or playpens, we do this with the safety and health of our kittens in mind. After the kittens are large enough to navigate safely around the house, they are introduced into our kitchen area, having free run, for further socialization and training. Your kitten will be exposed to car riding, kitty stroller, lots of music, and family, which will make the transition into a typical family much easier. We spend a great deal of time socializing and playing with our kittens to ensure an easy transition into your home. Male kittens will be neutered prior to leaving. Female kittens we suggest spaying at around 6-7 months of age.The first three kitten vaccinations and worming will be completed prior to your new kitten leaving us. Our Siamese kittens are ready to leave home at approximately 16 weeks of age. We do not accept deposits on very young kittens, however, we are happy to add your name to a waiting list and as soon as we are sure the right kitten is available for you, we will accept a deposit to reserve your kitten. Siamese are slow to develop and it is often difficult to assess early on showing potential of kittens. In addition, because Siamese are slow to develop they may not be mature enough to leave for their new homes until this time.
We do require a contract signature explaining health guarantees and proper care. All kittens and cats are CFA registered and can be TICA registered. We provide a vaccination record and CFA registration application and pedigree. Each baby leaves with a bag of food samples with suggestions and favorite toys. I hear from customers over the years and am always available for questions.
We sometimes have retired young adults that are spayed or neutered that are looking for the perfect forever home.
Purchasing a Siamese kitten or adult is a long term commitment to love and care for your new family member. We work diligently to provide your new kitten with the very best start in life, which includes proper care, diet and years of pedigree research.
We ship both domestically and internationally when weather permits. We have shipped to Japan, France and Sweden. We have been involved in breeding and showing since 1987.
PIcking up your new baby or retired adult can be as easy as doing a turn around flight into Salt Lake City, or I can arrange for a pet transporter to fly with your baby in the cabin.
My most important objectives as a breeder are health and personality to the show standards.
As always, I am happy to provide references, both veterinary and from previous customers.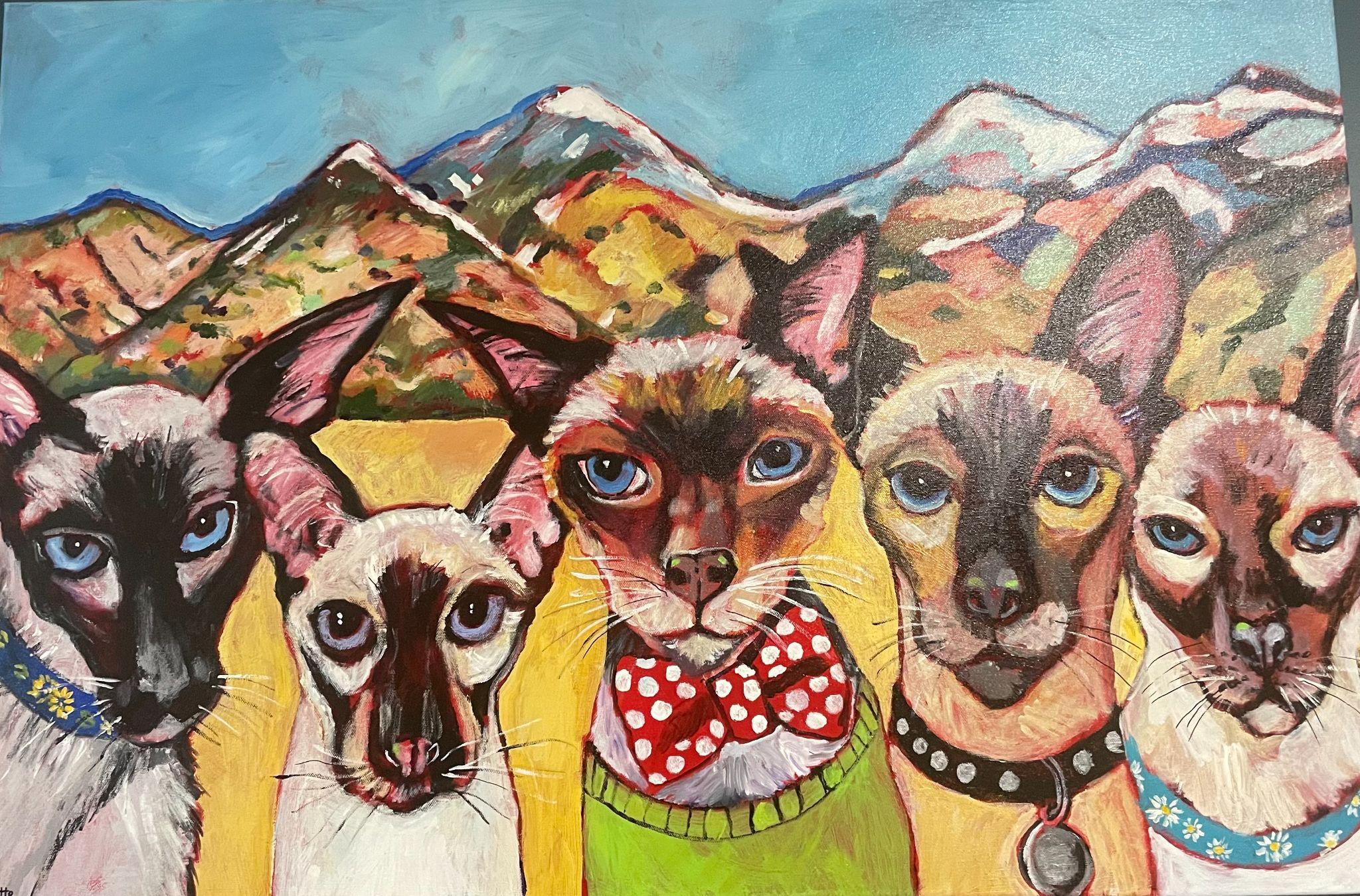 Custom paintings by Mylette Welch
mylettewelch.com